NS Walks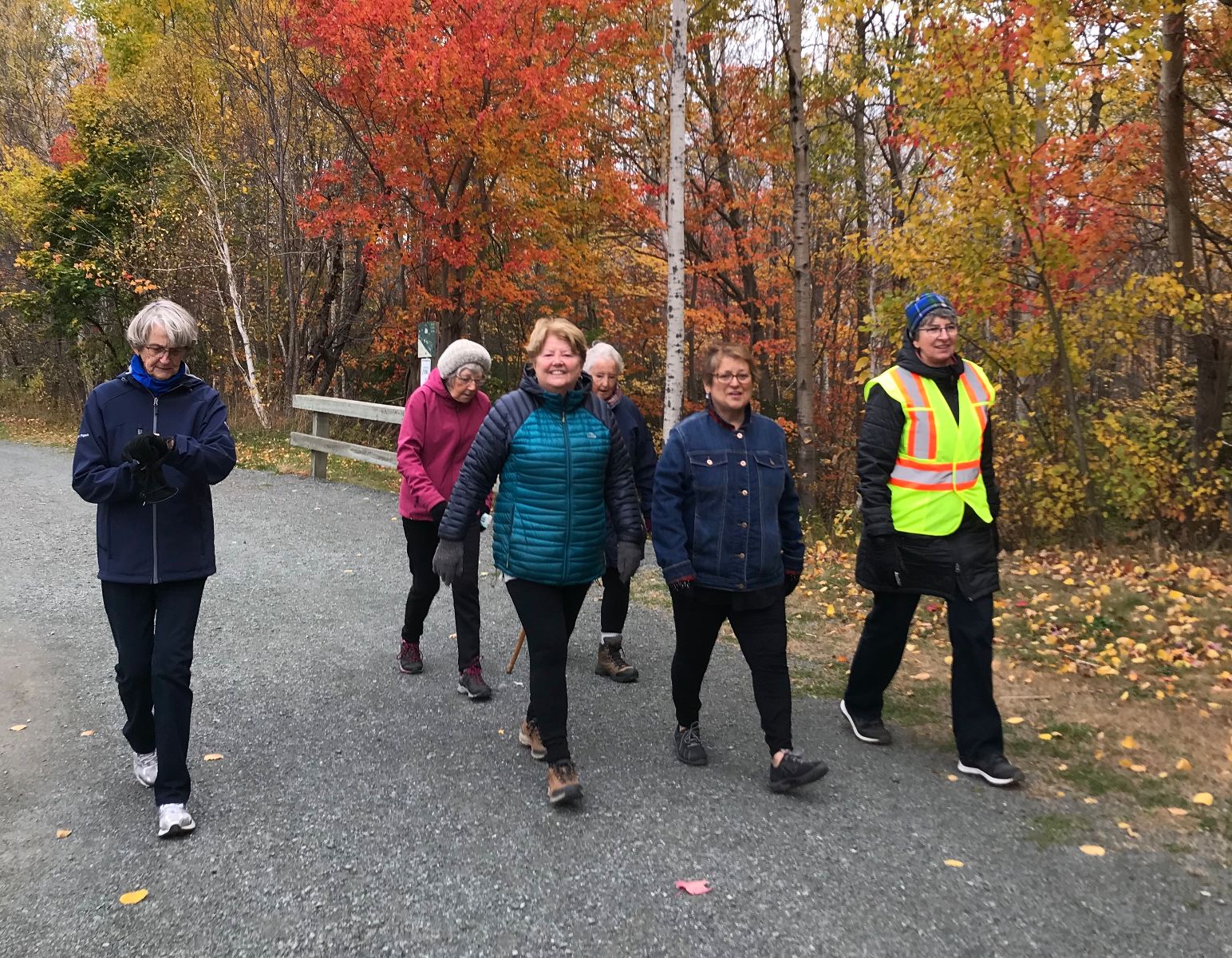 The Need
Walking is said to be the perfect activity with its tremendous physical, mental and social benefits and is the most popular activity for all Nova Scotians, including those who are less active. However, the number one barrier Nova Scotians have cited as to why they aren't more active is that they don't have anyone to be active with. Walking groups can be a solution to this problem. NS Walks walking groups are inclusive and include those of all abilities. During this time of a global pandemic, we have learned more than ever the importance of helping people stay socially connected as a key to one's health and well being.
Goal
The goal of NS Walks is to create social supports to increase opportunities for people who are currently less active to enjoy the benefits of walking. Walking includes all abilities mobility methods.
What We Do
Work with partners to support the development of community walking groups by recruiting, training and supporting walking group leaders.
Build capacity (knowledge, skills, training, awareness) of partners and other stakeholders to support walking for the target groups
Connect Nova Scotians to walking groups in their community
Target group
Our target group is less active Nova Scotians.
Advisory Committee
These organizations understand the needs and preferences of this target group and have a vested interest in the program as it complements their mandate in some way. The NS Walks Advisory Committee member organizations include:
Alzheimer Society of Nova Scotia
Canadian Association of Retired Persons (CARP)
Community Links
Dartmouth and South East Community Health Board
Doctors Nova Scotia Healthy Tomorrow Foundation
Healthy Minds Cooperative
Hike Nova Scotia
Municipality of Cumberland
Nordic Pole Walking Nova Scotia
Nova Scotia Health, Community Health Teams
Pictou-Antigonish Regional Library
A representative from the disability community
Contact
Catherine Droesbeck
, Project Manager, Hike Nova Scotia
Supporters