Welcome to Hike Nova Scotia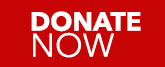 Hike Nova Scotia is a nonprofit organization that encourages and promotes a growing hiking culture throughout our great province. We strive to be the voice for those who hike, walk and snowshoe. With every step we're building a community of outdoor adventure enthusiasts. Join us and get out there on the trails!
Hiker Challenge Fall Prize Draw Winners Announced
View winners and next prize draw deadline here
Online Store 15% Discount: December 1 to 14
Must use promo code DEC-2019-Shop
Shop for gift memberships, t-shirts & solar lanterns here
Call for 2020 Winter Guided Hike Events deadline: December 13
Register your event here
Field Leader - Winter module, Nine Mile River: February 1, 2020
Must have completed Field Leader - Hiking course to attend
Learn more & register here
Call for Hiking Summit 2021 Co-hosts Deadline: February 28, 2020
Download the co-host application here
(Word document)
More Events
Other events are listed here
Contact us
about advertising on our homepage or in our monthly enews.
Hike Nova Scotia thanks its supporters: