Welcome to Hike Nova Scotia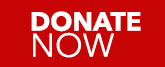 Hike Nova Scotia is a nonprofit organization that encourages and promotes a growing hiking culture throughout our great province. We strive to be the voice for those who hike, walk and snowshoe. With every step we're building a community of outdoor adventure enthusiasts. Join us and get out there on the trails!
Speak Up for Trails during the provincial election
Ask candidates where they stand on trails & wilderness
Learn more and take action here
Join an NS Walks Walking Group
Sign up to join a walking group with
NS Walks
Call for Fall 2021 Guided Walks
Deadline: August 9
Learn more and register your event here
In-Person Courses:
Navigation Maps & Compass course,Tidnish Bridge:
Sept. 11-12
Field Leader - Hiking course, Antigonish:
Sept. 25-26
Field Leader - Hiking course, Bedford:
Oct. 2-3
Field Leader - Hiking course with Winter module, Tidnish:
Nov. 26-28
Webinars:
Leave No Trace webinar:
Sept. 14
Intro to Hiking webinar:
Sept. 22
Tick Prevention webinar:
Sept. 28
More courses & webinars will be planned for the fall, please stay tuned
Other events are listed here
Try the Hiker Challenge
Learn more here
Hiking & COVID-19
Recommendations for hiking best practices during the pandemic
(updated June 30, 2021)

Contact us
about advertising on our homepage or in our monthly enews.
Hike Nova Scotia thanks its supporters: