Nova Scotia Walk Day


Nova Scotia Walk Day: May 11, 2022
Where?
In communities across Nova Scotia. In Halifax Regional Municipality, May 11, 2022 has been proclaimed as Nova Scotia Walk Day!
View the proclamation here
. View HRM's Mayor Mike Savage
reading the proclamation here
.
What is Nova Scotia Walk Day?
Nova Scotia Walk Day is a FREE event to celebrate walking and how it connects us. There will be walks happening from sunrise to sunset on Wednesday, May 11, 2022.
Why participate?
After being apart for so long, reconnect with your fellow community members and enjoy a friendly group walk.
Who are we?
NS Walks is Hike NS's walking group program that helps less active adults enjoy the benefits of walking.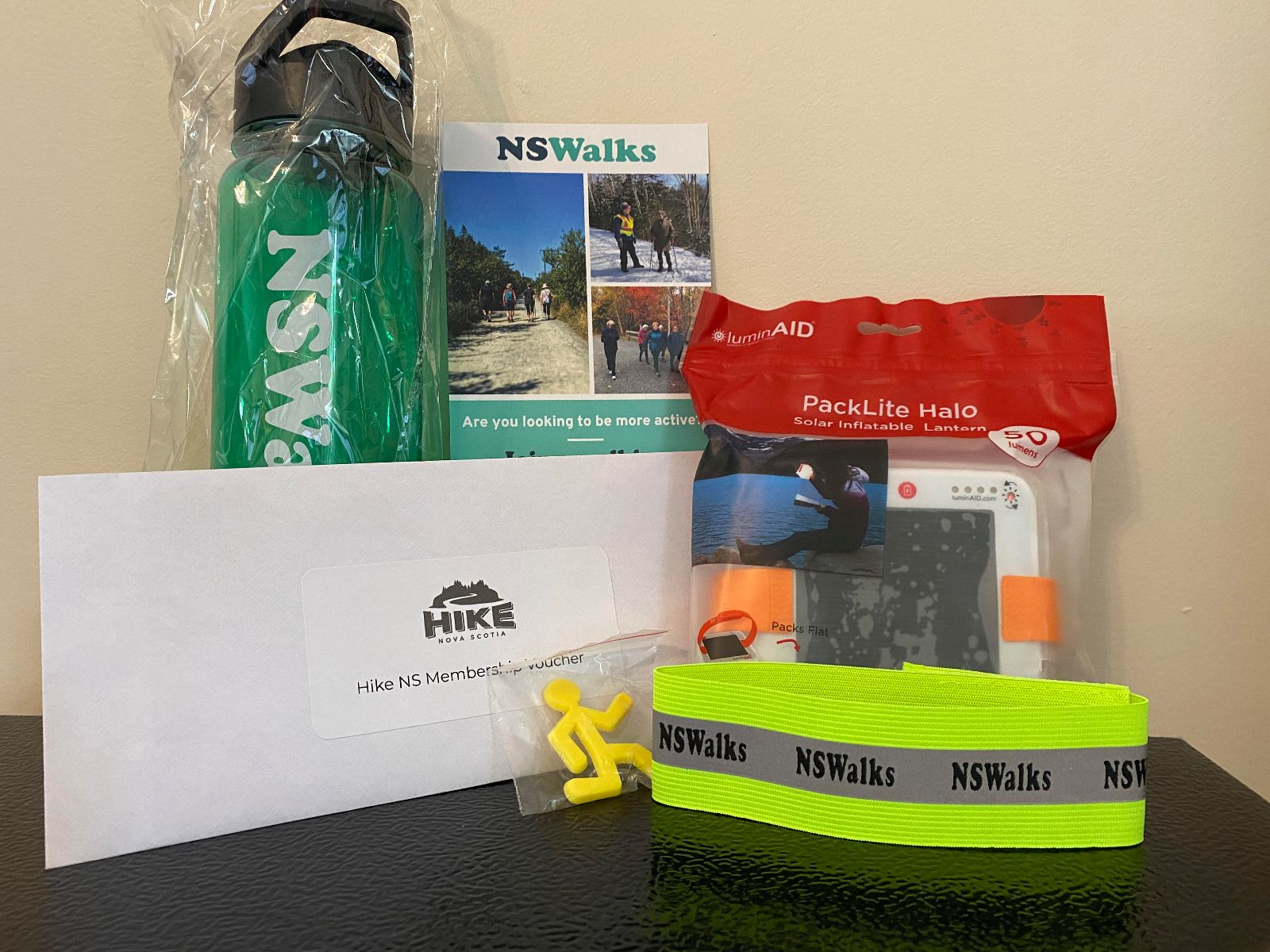 Registration
You now do not need to register!
Simply show up a few minutes before the walk is to begin
. Take part in one of the community walks listed below. Participants could win some fun walking-related
prizes
. Prize packages include a reflective armband, Hike NS one-year membership, water bottle, walker pin and a solar lantern (see photo).
Nova Scotia Walk Day Community Walks List or

View the Map of Walks Here
Help promote Nova Scotia Walk Day
Use
this document
to copy and paste captions and messaging about the event. Please download and print this
poster
.Here are some graphics for you to share with your family and friends:
Facebook
,
Instagram
, and
Twitter
.
Check Out NS Walks
Check out the
NS Walks Program
, where you can join a local walking group for regular walks in your community all year round.
Partners & Supporters
NS Walks is a project of Hike Nova Scotia, supported by these partners and supporters.
Zoomers Physiotherapy & Health Solutions Smith + Andersen