Join a Walking Group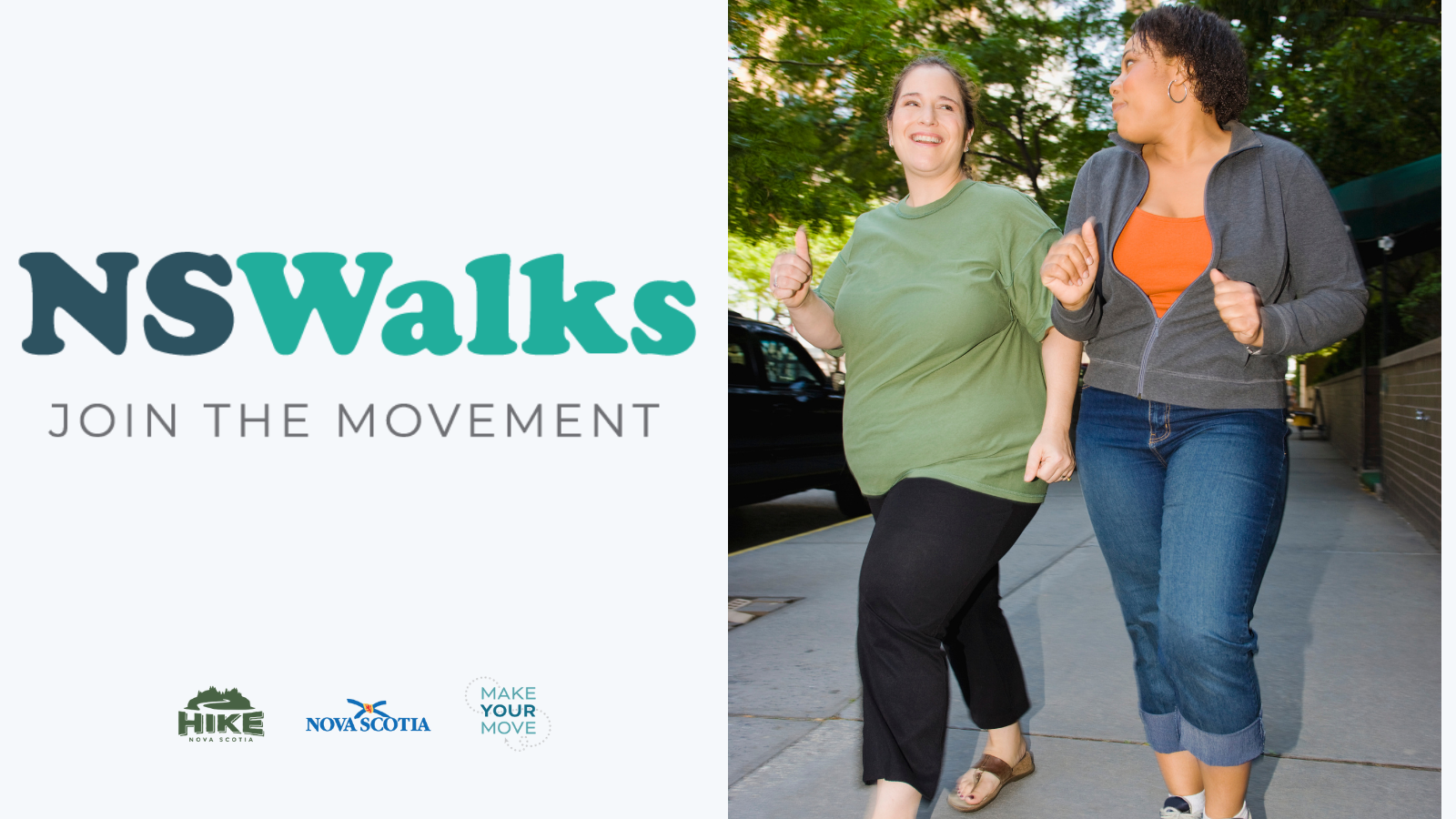 "Walking and talking connects us with others and is good for the body and mind. This walk program is the 'book club' of physical activity and is an excellent way to engage older Nova Scotians and get them moving." - Colin McCrae, walk leader, NS Walks
View a short video from
CBC TV about a Truro NS Walks walking group
and get inspired!
We're glad you are interested in joining a walking group in your community. Walking is an enjoyable, easy and low risk physical activity. It's a great way to become more active and connect with others.
Here are three easy steps to join a group:
1.
To help ensure your comfort and enjoyment on the group walks, we ask you to take a few minutes first and complete the
Get active Questionnaire
. This short questionnaire is to see if you should check in with your healthcare professional before starting a walking program.
You do not need to pass in this form to us. This is only for your information.
If needed, here is the
Get Active Questionnaire Reference Document
.
2.
To register to join a walking group click on the link HERE. See below for a list of current walking groups. Even if there is not already a group listed in your community, please sign up so we can connect you to a group when one forms.
3.
Finally, here is the
Participant agreement and waiver form
which outlines the responsibility of both you as a participant and the leader for safety and enjoyment on the walks. You can download and print this form and bring it with you to your first walk. (If you are unable to download or print the form, you can get it printed at your local library or Recreation Department or your walk leader may have one for you.)
If you have problems with any of these steps, you can call: 902-932-6902.
Videos to Help You Walk Well
Blog Post
:
Stretch for Success with Your Walking Program
Why Walk Together Outdoors
webinar video: This video explains what the NS Walks program is all about and was originally recorded for the
Alzheimer Association of Nova Scotia
.
Contact
Catherine Droesbeck, Project Manager, Hike Nova Scotia
Partners & Supporters
NS Walks is a project of Hike Nova Scotia, supported by these partners and supporters.
Zoomers Physiotherapy & Health Solutions Smith + Andersen