Welcome to Hike Nova Scotia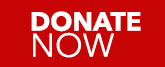 Hike Nova Scotia is a nonprofit organization that encourages and promotes a growing hiking culture throughout our great province. We strive to be the voice for those who hike, walk and snowshoe. With every step we're building a community of outdoor adventure enthusiasts. Join us and get out there on the trails!
Register for Spring and Fall 2019 Courses
Learn more and register here
. Learn details about:
Re-Connecting with Nature
workshops
Field Leader - Hiking
courses
Field Leader - Overnight
module (prerequisite Field Leader - Hiking)
Navigation Maps & Compass
courses
Hike NS Annual General Meeting: June 16, Pictou
Learn more and register for a hike, lunch and/or AGM
Liscombe Hiking Adventures: July 20 & September 7
Learn more about these hike-eat-stay adventures
July 21: MEC Pride Hike & Beach Event with Hike NS
Join us for a day at Crystal Crescent, Sambro Creek (near Halifax)
Learn more here
Call for Fall Guided Hikes 2019: by August 14
Municipalities, First Nations and organizations are invited to register hikes
Learn more and register here
Digby Hiking Adventure: September 21
Learn more about this hike-eat-stay adventure
More Events
Other events are listed here

Contact us
about advertising on our homepage or in our monthly enews.
Hike Nova Scotia thanks its supporters: