WILD Connect
WILD Connect Leadership Course
This is a combination of the OCC Field Leader - Hiking course and the Canadian Wildlife Federation's Project WILD course.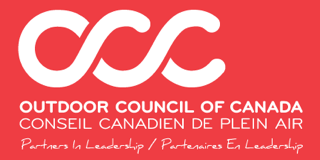 Developed as a partnership between the
Canadian Wildlife Federation
(CWF) and the
Outdoor Council of Canada
(OCC), the WILD Connect Leadership course is a three-day intensive learning experience, giving participants two national certifications. Attendees will become certified in WILD Education and in Field Leader (Hiking) while participating in orientation, curriculum-based activities (indoors and outdoors) and discussions regarding the practice

and outcomes of experiential outdoor education. They return to their communities with quality program activities and a national risk management certification that is often required by their administrators.
Participants will:
Learn how to lead children and youth into natural environments
Become a certified instructor for Project WILD
Become a certified Field Leader (Hiking)
Engage with other environmentally passionate educators from across Nova Scotia
The program is suitable for school teachers and non-formal educators like youth group and community leaders. The course will be delivered by OCC certified instructors as well as a CWF certified WILD instructor. The course is offered through Hike Nova Scotia in partnership with the NS Chapter of the OCC, the Shubenacadie Wildlife Park and the CWF and supported by the Nova Scotia Department of Communities, Culture and Heritage.
To be hiking leaders, participants should have some hiking experience and be able to participate in a low risk natural environment hike on a designated trail while carrying what they will need for the day outside. Participants are required to read a manual beforehand. Participants who successfully meet the course outcomes will earn OCC Field Leader – Hiking certification and CWF WILD certification. Most of the instruction will be in the classroom with some experiential lessons on the trail. Participants must attend the full three-day course in order to receive certification. For further information regarding Field Leader - Hiking Certification, please go to the
Outdoor Council of Canada
. For more on WILD certification, please go to the
Canadian Wildlife Federation
.
Cost
The cost is $175 ($165 for members of Hike Nova Scotia). Registration includes course manuals, a one-year membership with the Outdoor Council of Canada and a one-year individual membership with Hike Nova Scotia (or $10 off other types of memberships). All participants must sign a waiver. Further course information will be provided upon registration. Participants are responsible for their own accommodation, meals and transportation.
Register for a Course
There are no more courses planned for 2017.
The 2018 schedule of spring and fall courses will be available in late March 2018. To receive notification of courses,
become a member of Hike NS
and receive our monthly enews (there are free and paid versions of membership).
Cancellation Policy
Hike NS requires
three full days' notice
in order to reimburse anyone who wishes to cancel their registration. For example, if a course will take place on June 3, notice of cancellation by email or phone must be received by 5 pm on May 30 (allowing June 2, June 1 and May 31 as the three full days). Sometimes Hike NS must cancel a course due to instructor illness, low enrollment or other unforeseen circumstance. If Hike NS has to cancel the course, you will be contacted at least a day in advance and will be fully reimbursed.