Field Leader - Winter
OCC Field Leader - Winter Leadership Module
A one-day course on effective group management techniques for cold environments.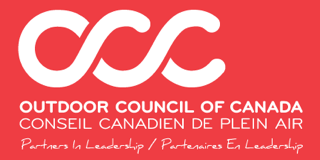 A prerequisite for the The Field Leader – Winter Leadership module is the Field Leader - Hiking certification
. This nationally recognized course will provide participants with Outdoor Council of Canada (OCC) training in Field Leader – Winter Leadership and allow the Field Leader to lead in low-risk winter environments as defined by the OCC. The program is suitable for hiking club leaders, trail group volunteers, recreation department staff, teachers, 4H leaders, Scout and Guide leaders, parents or individuals interested in leading hikes in winter. The course will be delivered by an OCC certified instructor. It is offered through Hike Nova Scotia in partnership with the NS Chapter of the OCC and supported by the Nova Scotia Department of Communities, Culture and Heritage.
To be hiking leaders, participants should have some hiking experience and be able to participate in a low risk natural environment hike on a designated trail while carrying what they will need for the day outside. Participants are required to read a manual beforehand. Participants who successfully meet the course outcomes will earn Outdoor Council of Canada Field Leader – Winter Leadership certification along with the necessary skills to be a confident hiking leader in winter. Most of the instruction will be in the classroom with some experiential lessons on the trail. Participants must attend the full one-day course in order to receive certification. For further information regarding Field Leader - Winter Leadership Certification, please go to the
Outdoor Council of Canada
.
Cost
The cost is $85 ($75 for members of Hike Nova Scotia). Registration includes a course manual, a one-year membership with the Outdoor Council of Canada and $10 off a membership with Hike Nova Scotia for non-members (redeemable through a promo code sent by email). All participants must sign a waiver. Further course information will be provided upon registration. Participants are responsible for their own accommodation, meals and transportation.
Register for a Course
February 2, 2019: Field Leader - Winter module in Wentworth
Register
Cancellation Policy
Hike NS requires
three full days' notice
in order to reimburse anyone who wishes to cancel their registration. For example, if a course will take place on June 3, notice of cancellation by email or phone must be received by 5 pm on May 30 (allowing June 2, June 1 and May 31 as the three full days). Sometimes Hike NS must cancel a course due to instructor illness, low enrollment or other unforeseen circumstance. If Hike NS has to cancel the course, you will be contacted at least a day in advance and will be fully reimbursed.