Love Our Trails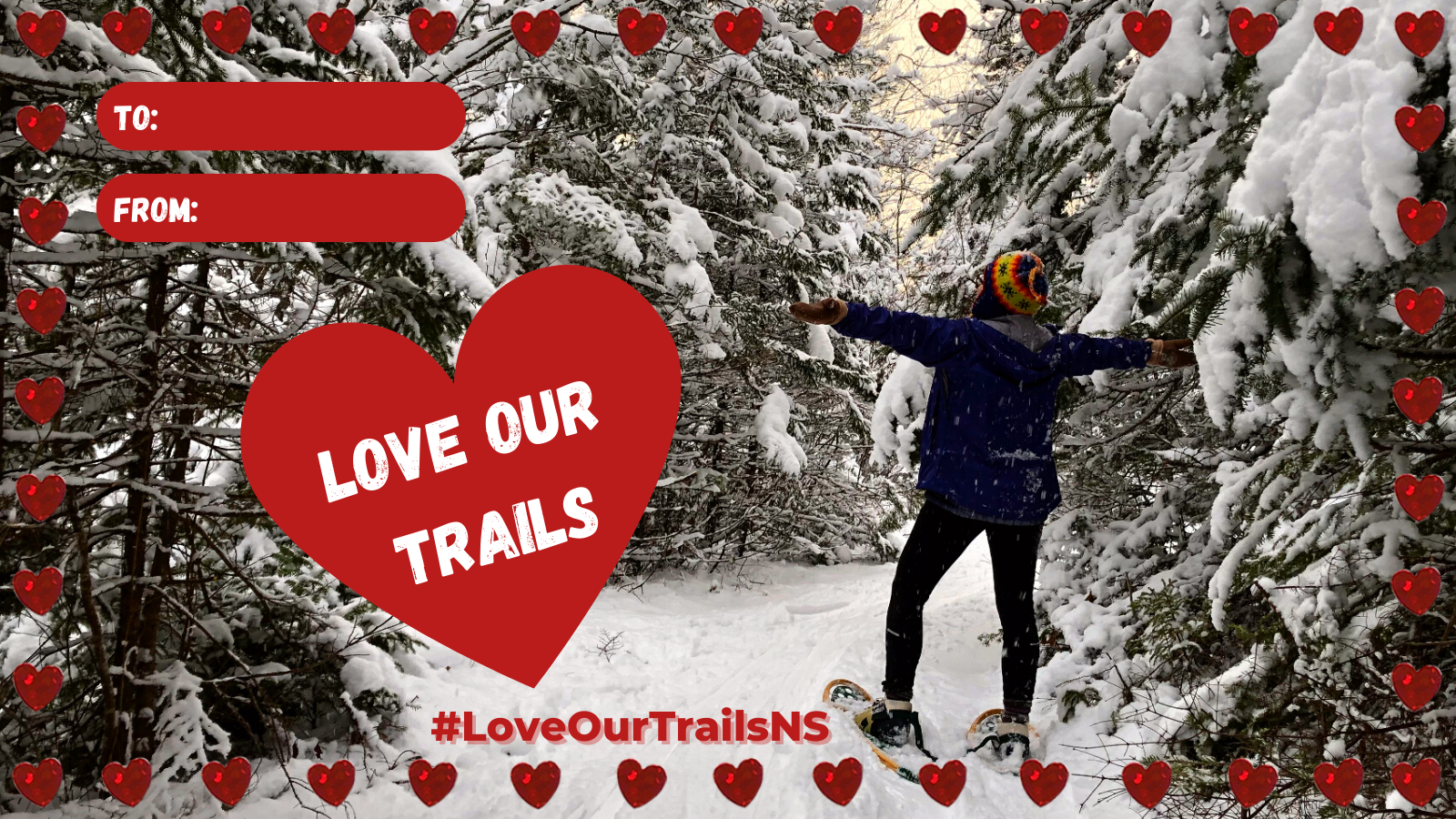 MLAs: Take the #LoveOurTrailsNS Challenge!
This February, Hike NS invites MLAs across Nova Scotia to take the #LoveOurTrailsNS challenge.
We're asking them to get out onto a local trail in February, snap a photo and share on social media with the #LoveOurTrailsNS hashtag to show that they support trails.
💗 Get on the Map 💗
We'll be
celebrating MLAs who participate on a map
throughout the month and sharing it with our following on
Instagram
,
Facebook
and
Twitter
.
Check out
Hike NS board members
getting in on the #LoveOurTrailsNS action too!
💗 Why #LoveOurTrailsNS? 💗
During the pandemic, Nova Scotians flocked to the trails in record numbers to hike. The government has a role to play in better supporting trails and hiking because:
Trails are a place where we go for physical activity, for relieving stress, to support our mental health and to commune with nature
Walking is the top physical activity of Nova Scotians
Hiking is one of the top three outdoor tourist activities

💗 What Can MLAs Do to Love Our Trails? 💗
To love and better support trails and hiking, MLAs can act within government to:
They can also snap a photo and post on Facebook, Instagram or Twitter, making sure to tag Hike NS and include
#LoveOurTrailsNS
in their post!
💗 Challenge Your Own MLA 💗
Invite your own MLA to take the #LoveOurTrailsNS challenge! How to do it:
1. Copy the text from
this document
into an email
2. Find your MLA here to get their email address:
Find your electoral district
Find your MLA
3. Send off your email - maybe invite them on a hike on your favourite trail
We
💗
LOVE
💗
you for supporting the #LoveOurTrailsNS challenge. Happy trails!