Job Postings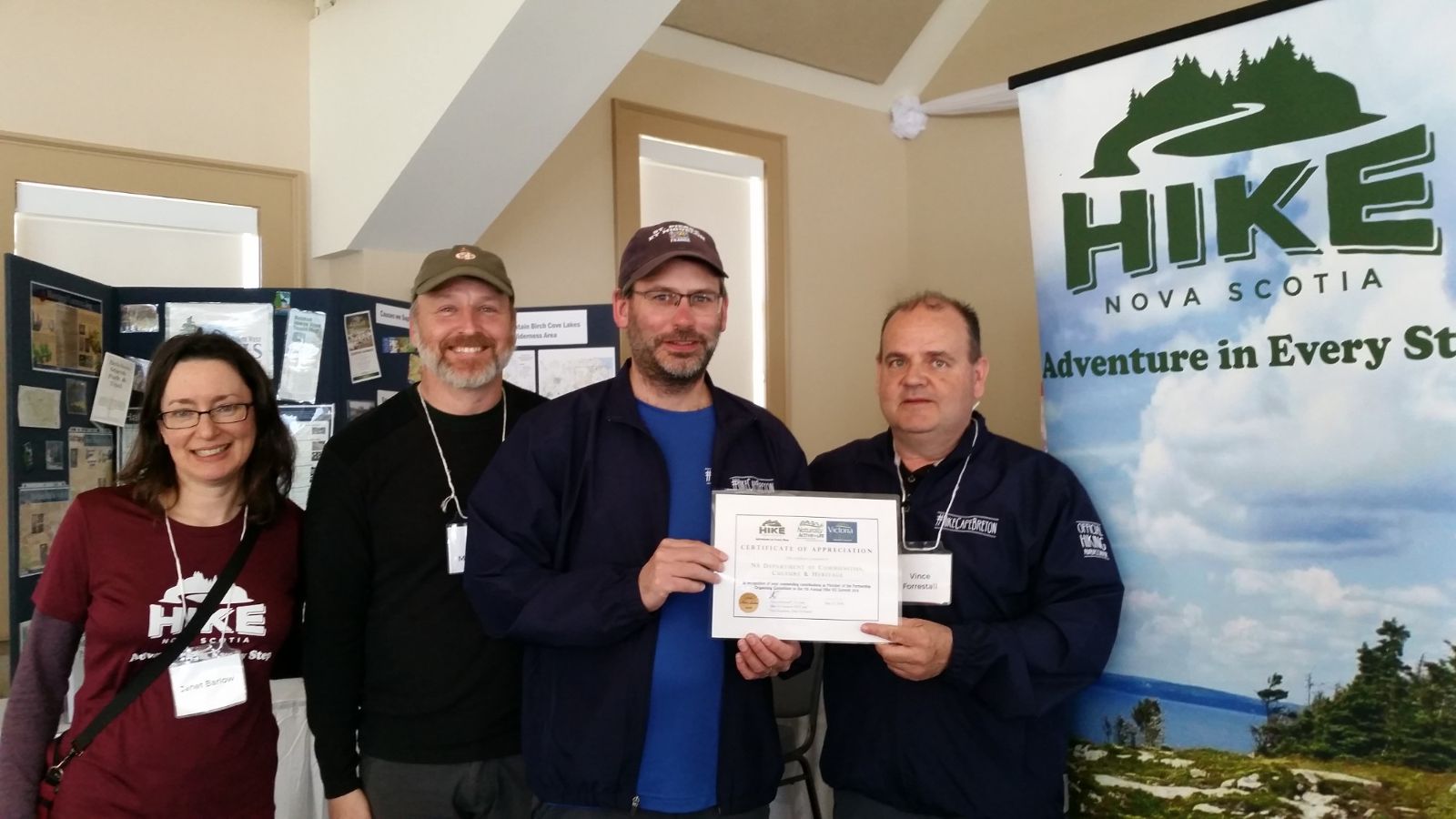 Join the Hike NS team! Our current job postings are as follows:
Position: Project Coordinator


This job posting has closed: we are no longer taking applications
ABOUT HIKE NS
Hike Nova Scotia encourages and promotes a growing hiking culture throughout our great province. We strive to be the voice for those who hike, walk and snowshoe. With every step we're building a community of outdoor adventure enthusiasts.
Hike NS formed in 2007 as a registered not-for-profit society. We offer a wide variety of events including the Fall & Winter Guided Hike Series, the annual Hiking Summit, Outdoor Council of Canada courses, Re-Connecting with Nature workshops and hiking-related webinars. Proudly home to the Nova Scotia Chapter of the International Appalachian Trail, we also offer the Hiker Challenge program and Leave No Trace Education. Hike NS engages in advocacy and policy development on hiking issues, striving to keep our great wilderness areas protected. As a membership-based organization, paid members support our work and receive various perks.
ABOUT YOU
Hike NS is seeking a connector and relationship-builder who is organized and task-oriented, while keeping the end-goal in mind. You have a passion for walking, hiking and the outdoors in general. You are experienced in working at the community level and with nonprofit, community-based groups. You enjoy a dynamic and collaborative work environment. You excel at self-directed work, but also shine in team settings. You will be required to work remotely from your own home office, but must be based out of Nova Scotia.
POSITION RESPONSIBILITIES
The Project Coordinator will be responsible for implementing the Walkabout project. Walkabout will create and support walking groups as well as support and encourage walking champions and those who choose to walk on their own and/or in less structured ways. The goal is to create social, recreational supports for more Nova Scotians to walk or walk more and contribute to creating a culture of walking in the province. The Coordinator will fulfill Walkabout's objectives to:
Create a sustainable system of volunteer walking group leader recruitment, training and ongoing support
Create and strengthen existing partnerships with municipalities and other provincial and community organizations to more broadly reach the target populations
Build capacity of partners to support walking among the target populations
Reporting to the Executive Director, the position's specific responsibilities include:
Create an evaluation framework and evaluation tools
Create a communication plan and tools to attract partners, leaders and participants
Recruit and collaborate with community partners
Form and work with a project advisory group
Develop virtual walking group supports
Develop leader training framework, module and resources
Recruit volunteer leaders
Train leaders and set up a database of leader contacts
Build partnerships to promote, share, build capacity and market program
Support leaders and partners to recruit walkers and plan and lead walks
Encourage walking champions within communities
Conduct project evaluation
Conduct regular reporting and year-end reporting
Additional responsibilities Include working with the Executive Director and supporting the overall work of Hike NS as directed and required.
REQUIRED SKILLS & EXPERIENCE
Several years of experience working and/or volunteering with non-profit, community-based organizations
Strong relationship-building skills and diplomacy
Experience in training and coaching volunteers
Experience in training resource development
Excellent communication skills: public speaking, writing, delivering presentations to various audiences and participating in group meetings
Experience in creating and implementing communications plans and tools
Experience in using social media and online engagement tools
Ability to work independently and as part of a team
Experience in leading and working with a team of diverse stakeholders
Strong organizational and project management skills
Strong technical savviness and can work with virtual teams online
Experience in project evaluation and reporting
Additional requirements include:
Willing to work occasional evenings and weekends
Willing to travel within NS and hold a valid driver's license
Able to work remotely from own home office (require own basic remote office equipment and technology)
TERMS OF EMPLOYMENT
Start
: Mid-September, 2020 to March 31, 2021
Part-time
: 15 hours per week
Hours
: Monday to Friday (variable hours). Some evening and weekend work may be required.
Location
: Anywhere in Nova Scotia
Note that this position depends upon funding approval (anticipated in late August, 2020). This position may be extended beyond March 31, 2021, depending upon funding approvals.
TO APPLY:
This job posting has closed: we are no longer taking applications
APPLICATION DEADLINE: 11:59 pm on Sunday, August 30, 2020.
We thank all applicants for their time and interest, however only short-listed applicants will be contacted within the first two weeks of September, 2020.
Hike Nova Scotia is committed to equity and respect for all peoples and persons in all of our work. Diverse candidates and qualifications are welcomed.