Events
These events are those of our partners and Hike NS (
Hike NS events are in bold
). Please add to our events listing by submitting your event
here
.
Even more events are listed on our Facebook and Twitter accounts!
Every Sunday:
Hike the Friends Of the Pugwash Estuary Peace Trail, 1 pm, Pugwash
Every Tuesday:
Chebucto Hiking Club, Bedford trail 10-km hike, Bedford
Every Tuesday from July to September:
Nuit Stella Night Hike, Church Point
Every Wednesday:
Les Amis du Plein Air guided hike in the Cape Breton Highlands National Park
Every Thursday:
Chebucto Hiking Club, Dartmouth 10-km hike, Dartmouth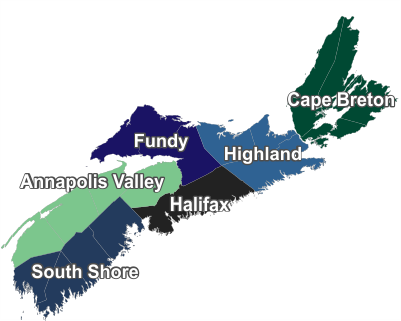 Jan.-Mar.:
Take the Roof Off Winter Challenge with Recreation Nova Scotia - take part in the photo challenge every 2nd Friday
Jan. 13 - Mar. 22: Hike NS Winter Guided Hike Series
50 hikes! Find one near you by region or by month. Learn more
Halifax Region
South Shore Region
Valley Region
Fundy Region
Highland Region
Cape Breton Region
January
February
March
Please refresh your browser if you've accessed the links above recently for the latest version of the files.
February (any day):
Winter Walk Day for schools, Nova Scotia-wide
Feb. 15-17:
Winter Becoming an Outdoors Woman workshops, St. Ann's, Cape Breton
Feb. 16:
Chebucto Hiking Club, 10 km walk, rated 2B, Spryfield, Halifax
Feb. 18:
Take the Roof Off Winter Fair with Recreation NS, Halifax
Feb. 19: H
iking the Swiss Alps with Spirit Adventure Tours and The Trail Shop, Halifax
Feb. 20:
2019 NS Provincial Parks - Park Event Application Deadline - submit your events
Feb. 22:
Chebucto Hiking Club, 10 km walk, rated 2B, Halifax
Feb. 23:
The Big Chill snowshoe event in the Annapolis Valley in support of the Lawrencetown Education Centre and Nova Scotia's at risk youth
Feb. 23: 8th
Annual Victoria County Winter ActiveFest Snowshoe Hike, Iona
Feb. 26:
Walkability Grant deadline, Recreation Nova Scotia
Apr. 12-13:
Nova Scotia Outdoor Network Summit, Cape Breton
Apr. 26-29:
Halifax Regional Municipality City Nature Challenge
May 24-26: Hiking Summit, Western Shore
Sept. 13-22:
Hike the Highlands Festival, Cape Breton Island